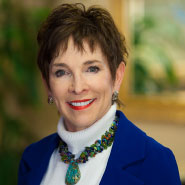 LYNNE STEWART, President
"Lynne is the most driven & energetic person I've met and she has assisted me..
Read Full Bio
"Lynne is the most driven & energetic person I've met and she has assisted me with the staffing needs at two companies."

"Due to Lynne's supportive staff, I've had the ability to drive successful teams to exceed our goals and deadlines."

"Lynne is straightforward, insightful and genuine in her enthusiasm for bringing together the best opportunities and the best professionals to meet any need."

Lynne has been called a "connector of ideas and people and a true leader in the staffing and recruiting industry." As President of SUPERIORHIRE, "I have been the benefactor of getting to know so many people and helping them attain their career objectives. The satisfaction received from teaching employees how to sell themselves in an interview; to paint the story of what they can do for the employer they interview with and then to have them call back and share their successful story. That is what this recruiting business is all about."

Lynne has been a member of Dallas HR for over eleven years and during that time was an eight year member of the Education Committee for HR Southwest. She currently holds a position on the Board of Directors of Dallas HR and is president elect for 2015, and founding board member of Women with Promise. Lynne was selected as the 2008 Enterprising Woman of the Year by Enterprising Women Magazine and nominated for Addison Woman of the year 2012.

Lynne is most proud of the recognition of SUPERIORHIRE by Inavero as a Best of StaffingTM Client award winner for 5 consecutive years. The award presented in partnership with CareerBuilder, provides the only statistically valid, objective, service quality benchmark in the staffing industry and honors firms that deliver exceptional client service. "We could not have achieved this award without the great team assembled here at SUPERIORHIRE. The company has also been ranked in the top 65 Women owned companies in Dallas by the Dallas Business Journal for the past five years.
Lynne is a graduate of Texas Tech University.